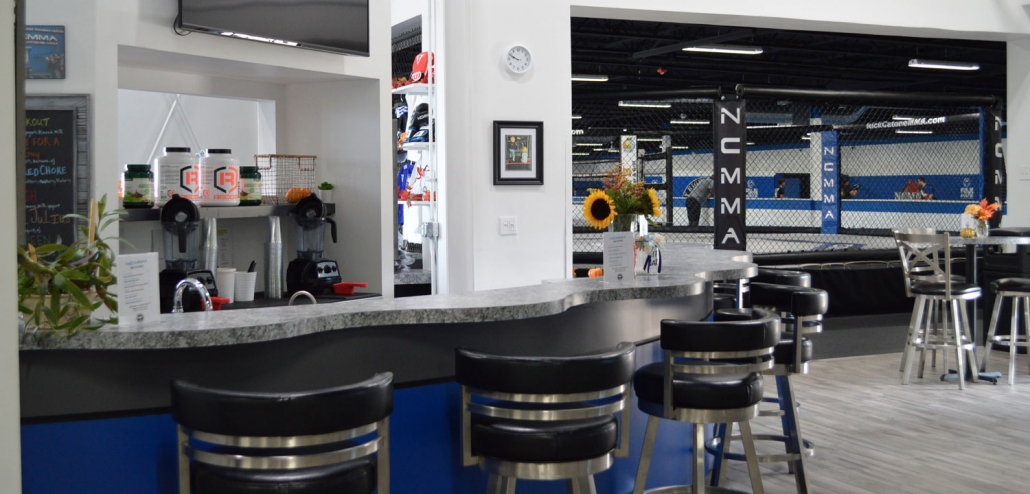 A healthy way to re-fuel post workout, our smoothie bar offers a variety of different smoothies with added protein options. You can enjoy your smoothie at our bar or seating area!
MENU
The Knockout– Banana, almond milk, peanut butter, & yogurt.
Rear Naked Choke– Strawberry, banana, blueberry, raspberry, & blackberry.
Fly High– Strawberry, banana, almond milk, & yogurt.
Pina Colada– Banana, pineapple, & coconut milk.
Lean Green Fighting Machine– Spinach, peach, pineapple, banana, & oj.
Mango Tango– Mango, strawberry, flax seed, & a splash of lime.
Special of the Month– Changes monthly!

4
,
000
SQ FT
cardio & weight training area
Nick Catone MMA
781 Brick Boulevard
Brick, NJ 08723
USA
Hours of Operation
Monday – Thursday: 9AM–1PM, 4:30–8:30PM
Friday: 9AM–1PM, 4:30–7PM
Saturday: 8:30AM–12:30PM
Sunday: Closed
Want to start training?
SCHEDULE YOUR TRIAL CLASS